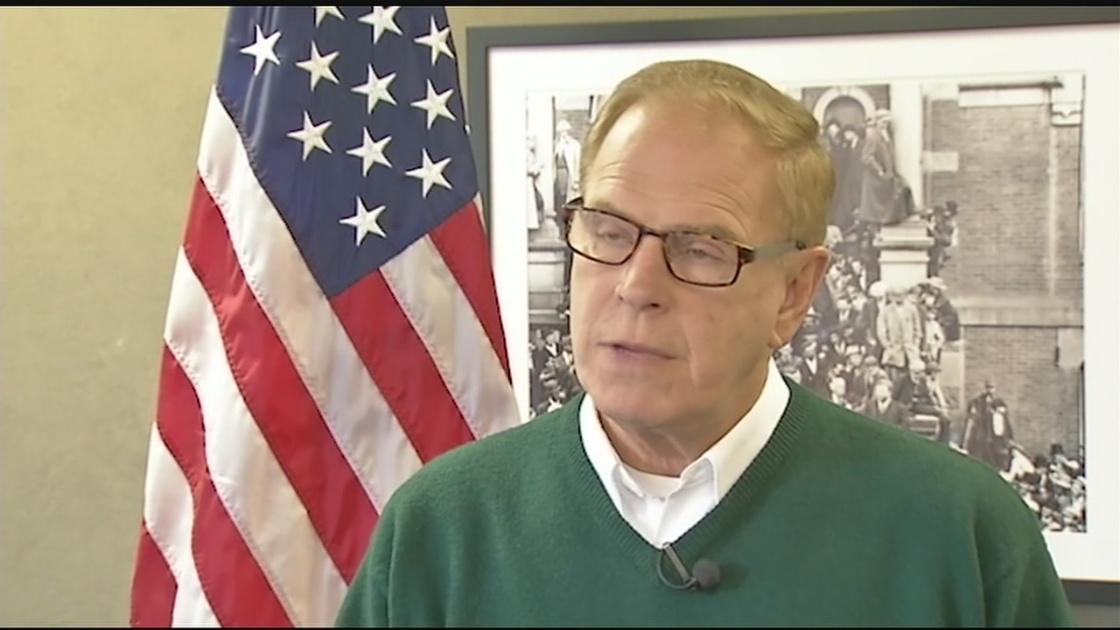 Last week, failed former Gov. Ted Strickland fired up his political machine behind the scenes to orchestrate an endorsement of his Senate candidacy.
Well it turns out Ohio voters don't appreciate being told who to vote for. A series of editorials and a member of Ohio's Supreme Court—one of only 2 Democrat statewide office holders—have all spoken out in opposition to Strickland's meddling. Take a look:
Cleveland Plain Dealer column:
Their points have merit. But a better option would be for Strickland simply to ignore Sittenfeld, rather than appearing complicitous in a tainted endorsement that makes him look like someone desperately in need of a last hurrah to validate 40 years on the political stage.

It's too late now.

By ignoring a body of precedent to the contrary and awarding Strickland an early endorsement, the Democrats come off as thuggish bullies heading into an election where it's conceivable that support from Ohio's young people will determine who wins the presidency.
The Toledo Blade Editorial:
Ohio Democratic Party leaders are determined to prevent a seriously contested primary election in next year's campaign for U.S. Senate. Their disdain for voter choice and competition helps explain the party's awful performance in recent elections in which the ticket was headed by someone not named Obama.

…

In giving Mr. Strickland its early nod, the party ignored a previous practice of waiting until the year of the election to make such a major endorsement. 
The Marietta Times Editorial:
It should come as no surprise that Ohio's Democrat Party leaders have endorsed former Gov. Ted Strickland as nominee for a U.S. Senate seat – without bothering to consider whether that may be the choice of Democrat voters.

But what is surprising is that the party machine believes Buckeye State residents have forgotten the Strickland's troubled tenure while governor.
The Cincinnati Enquirer Editorial:
Ohio Democrats need a conversation, not a coronation.

Instead, late last week, the party's executive committee ignored the Senate candidacy of Cincinnati Councilman P.G. Sittenfeld. It endorsed former U.S. Rep. and Gov. Ted Strickland as standard bearer for the party in the race to unseat Sen. Rob Portman, a Terrace Park Republican.

The Democratic Party leadership's decision to endorse anyone more than 18 months before an election is a disappointing one. It's a shortsighted move that doesn't benefit voters.
Ohio Supreme Court Justice & Democrat, William O'Neill:
"Leave the Ohio Democratic Party immediately," O'Neill wrote to his 2,462 followers. "I have just learned that they have made an endorsement in the US Senate race for my dear friend Ted Strickland. When you see Ted, give him a hug and kiss him goodbye. He is a walking dead man."

O'Neill goes on to say that the endorsement makes it clear that the party learned "nothing" from the devastating losses of 2014, and that Strickland would've been a much better candidate after emerging from a primary.